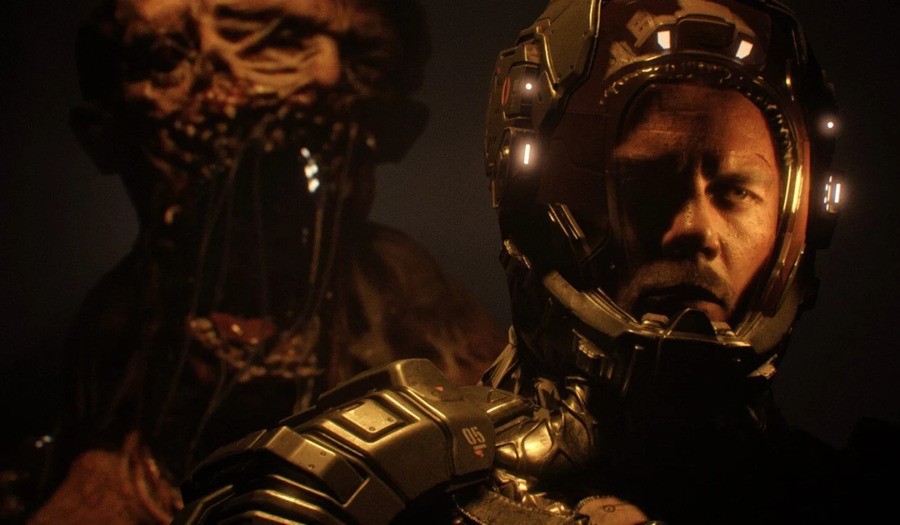 Poor Jacob Lee. He's the player protagonist in The Callisto Protocol which, coming from some of the minds behind Dead Space, means he's in for a rough time. We've already seen several examples of grisly death sequences in the sci-fi survival horror, and for many, these violent scenes will be a highlight. Interestingly, some of these animations will cost you extra.
As reported by VGC, the details of the game's Season Pass have been revealed on its Steam page. The Season Pass will feature, among other DLC, two content packs, each adding more death animations to the game. The Contagion Bundle will add 13 more death sequences for Jacob, while the Riot Bundle introduces 12 death animations for enemies.
There's more to these bundles, of course, including new modes and skins. We imagine the new animations may be tied to those DLC modes, or new enemies, being introduced that aren't in the base game. If that's the case, it makes a bit more sense. Still, we don't know that for certain. It's unusual to highlight things like death animations as a way to sell extra content, but given the game's gory marketing so far, we suppose it tracks.
What do you make of this? Are death animations part of why you're excited for The Callisto Protocol? Does the idea of more of them attract you to the Season Pass? Discuss in the comments section below.