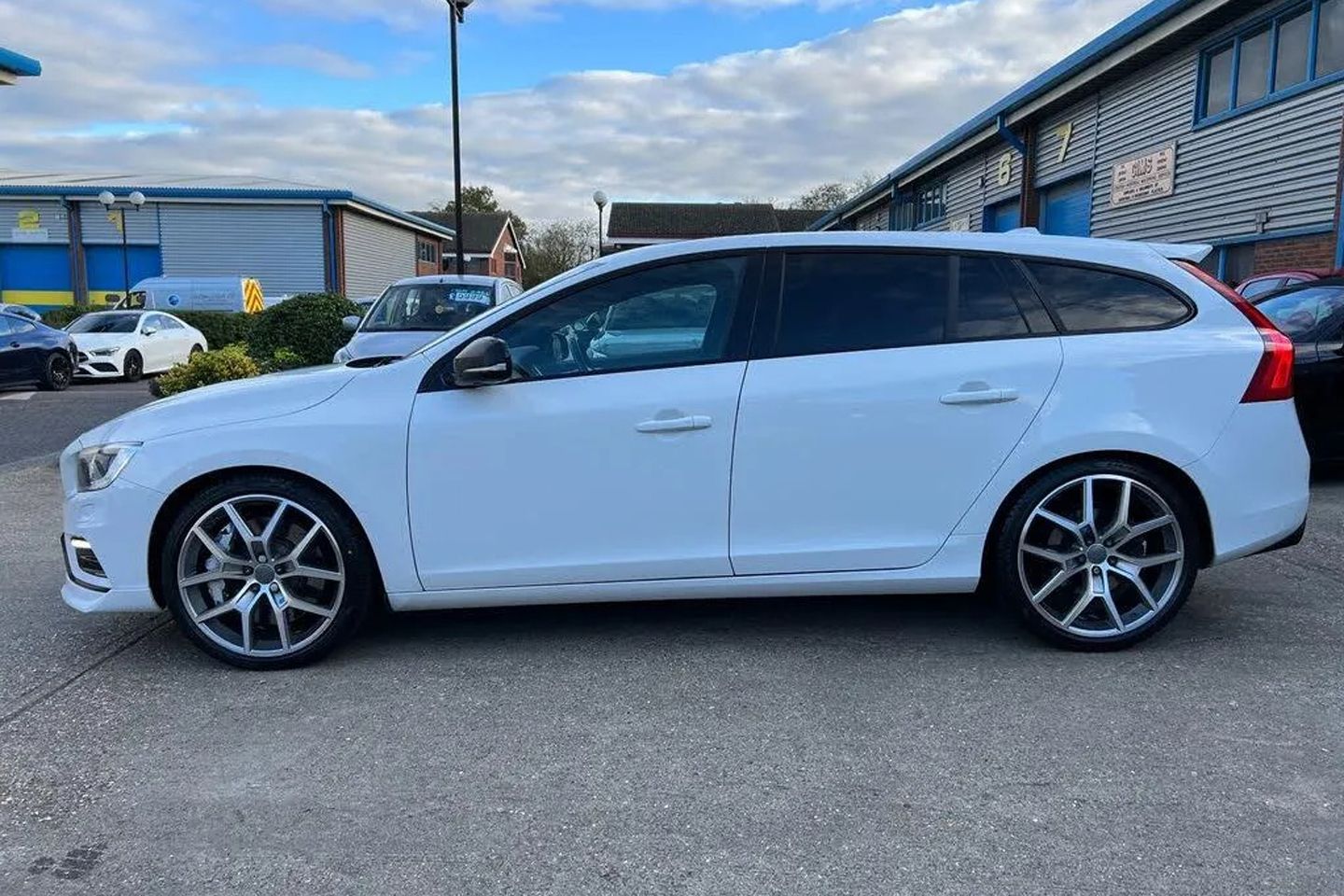 Volvo V60 Polestar, 2015, 75k, £23,995  
Not the biggest, fastest, or sharpest estate out there, the V60 Polestar remains a covetable one nonetheless. The combination of chiselled good looks, burly straight-six power and Polestar panache – including Ohlins dampers, among other things – saw to that. The original 3.0-litre Polestar (a 2.0-litre twincharged model replaced it after a couple of years) really came from nowhere, too, with Polestar going from tuning upgrades to introducing a 365hp bolt from the Rebel Blue. In a market dominated by German rivals, it was a welcome bit of something different. If an expensive and not quite perfect bit of something different, hence not many sold. On the flipside, it's now rare and holding onto its value well: this white V60 has done 75,000 miles since 2015 and isn't far off half its new price, at £23,995. Plus, it's still a Volvo under the Polestar, so it'll be good for at least another 200,000 more…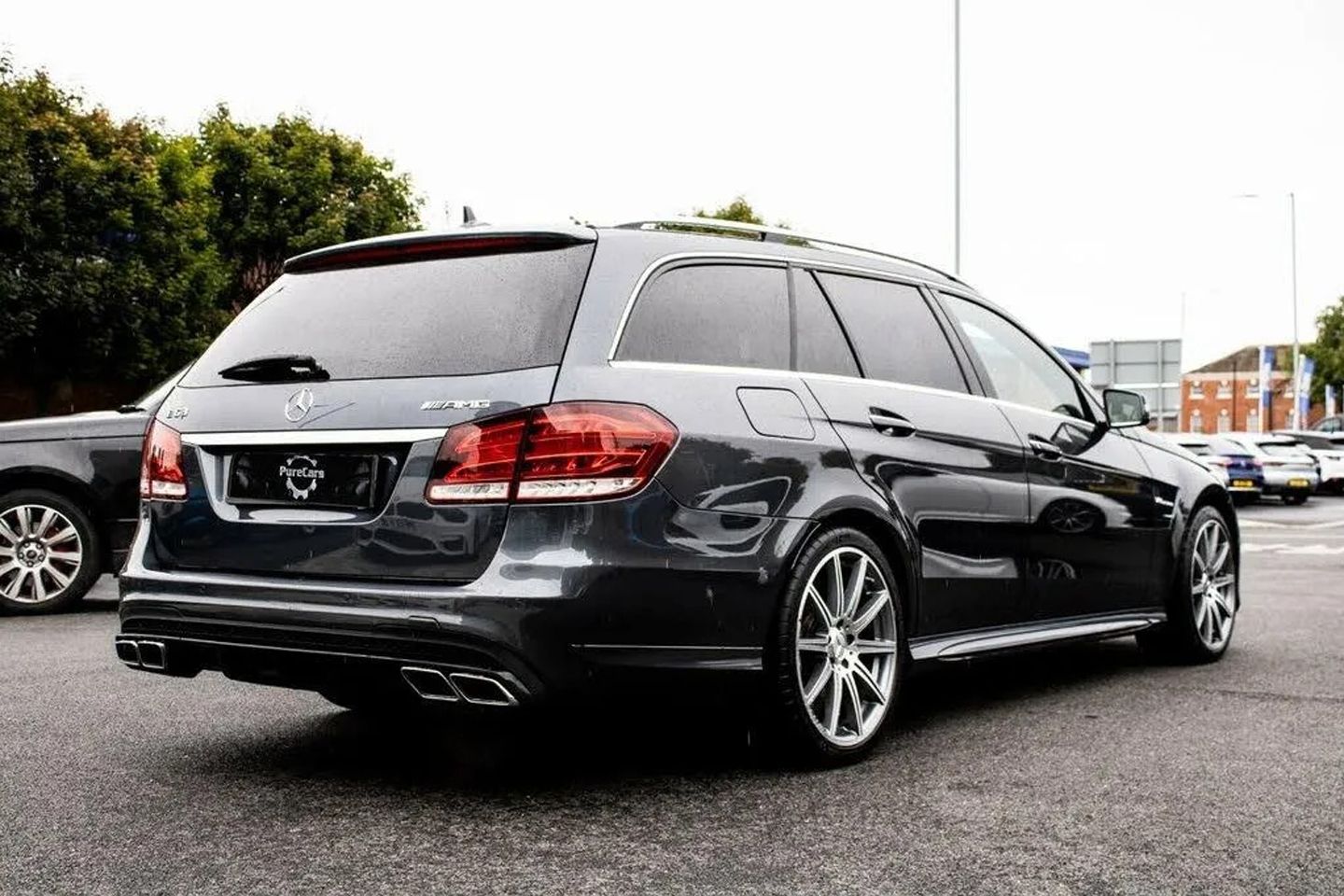 Mercedes-Benz E63 AMG, 2014, 44k, £29,990
Obviously you can't talk about fast estates without an AMG of some kind; the difficulty is choosing one. From CLA to CLS Shooting Brake and C43 to C63, there's an embarrassment of riches out there as far as £30k wagons are concerned. We've gone for an S212-era E63 here, what might be called the last of the old-school AMG E-Classes. (Which will be made to look very old school when the four-cylinder one arrives.) So it's still just rear-wheel drive, still has a ginormous V8 (5.5-litres, with two turbos), and still looks unassuming to the point of ordinary – proper AMG, in other words. Black with more black isn't exactly an original spec, though if ever there was a car to suit it the E63 is probably it. With just 44,000 miles and a boot liner in place already for the pooch, it's a mighty way to spend £30k.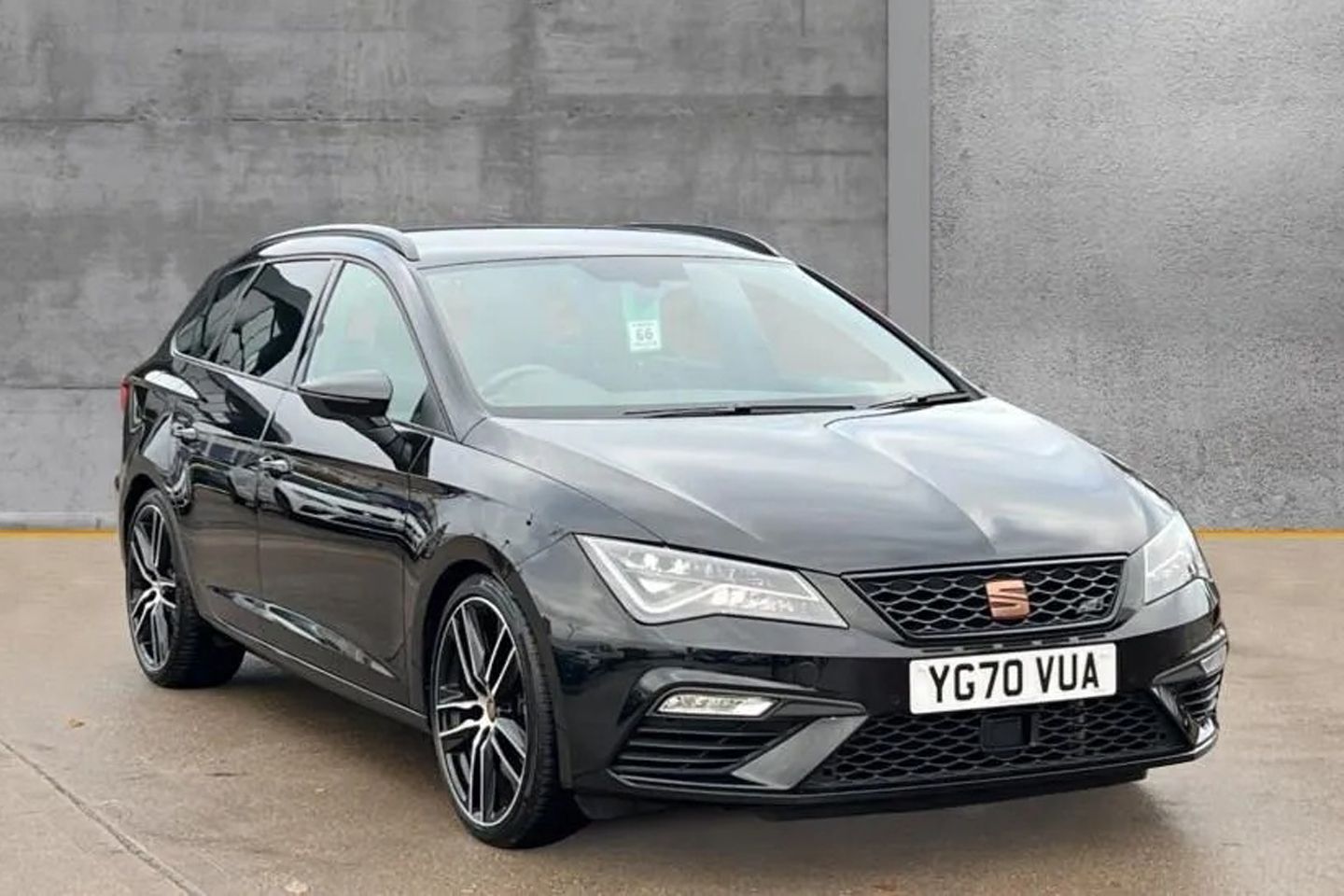 SEAT Leon Cupra, 2020, 8k, £28,450
The newest car of our bunch, the old SEAT Leon Cupra is looking more appealing by the month. Because here's a car as fast as a new Cupra Leon estate but without the annoying interior and weird badges. It wouldn't be a stretch to say it's the nicer car to look at, too. For thousands of pounds less than new, if perhaps a little more than you might expect (welcome to used cars in 2022). But the SEAT still has plenty going for it; here was a car with all the attributes the Golf R wagon was praised for – ample all-weather performance, assured handling, quite a bit of space – in a more affordable package. The 4Drive models came only with the DSG, to complete the mini-RS4 feel. This one is still some way from 10,000 miles and £1,500 under budget as well – it's not just V8s and rare groove Volvos around here…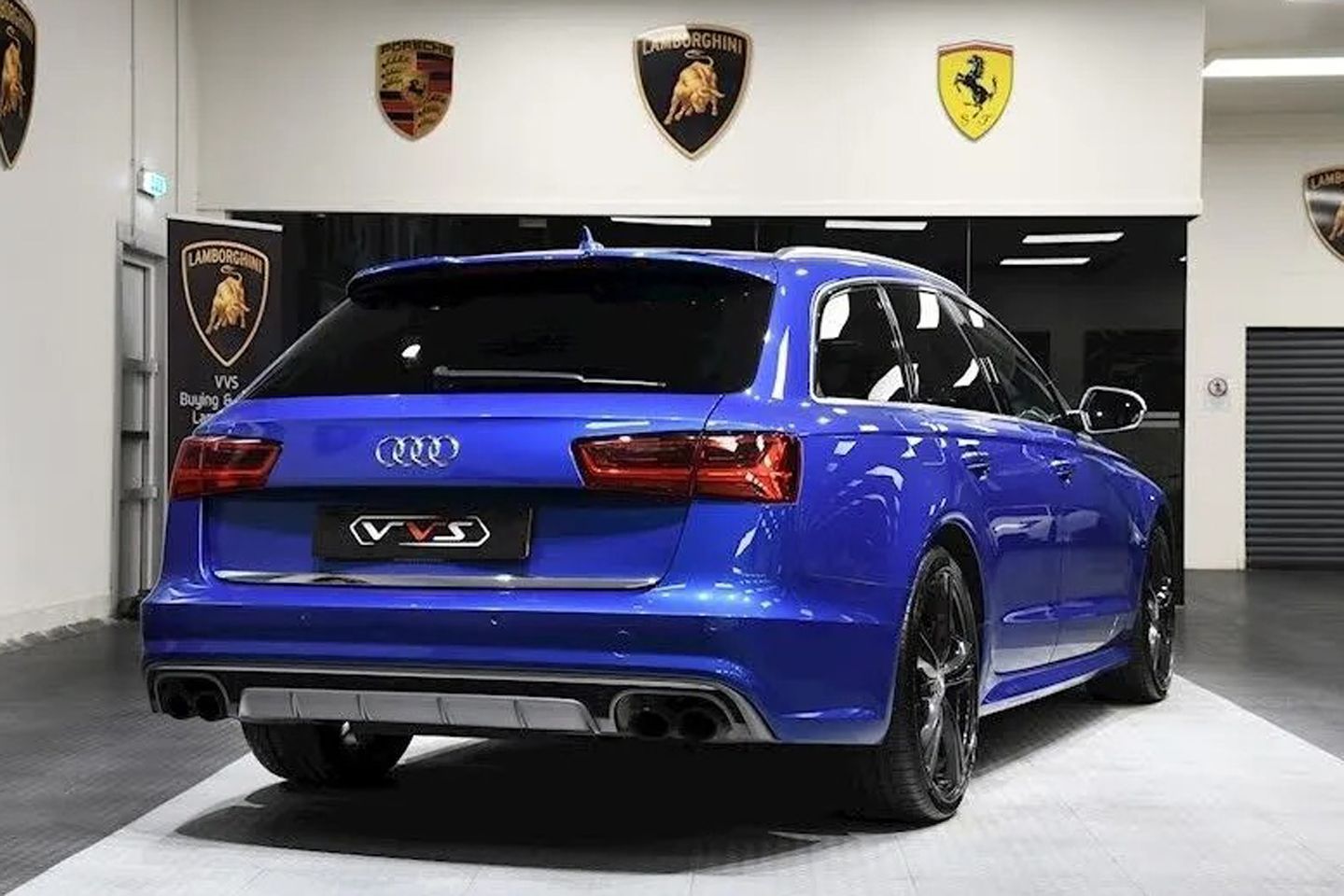 Audi S6 Avant, 2015, 75k, £27,990  
But if there is a V8 on the table… Typically we'd point you in the direction of an RS product as soon as Audi wagons are up for discussion, but, frankly, they don't come cheap. And as the end is nigh for internal combustion, so the best of the back catalogue is becoming highly prized. Whisper it, then, but for actual fast family wagon duties, an Audi S Avant might be a better bet – less attention-grabbing, less expensive, and probably better suited to hauling lots of stuff a long way. Yet still with a surfeit of performance, as to be found in this 450hp S6 Avant. And with just the tiny grille badge and mirrors to give the game away, nobody would be any the wiser – which is just how a fast estate should be. A few miles has made the interior shiny, but that can be sorted – just think of the engine…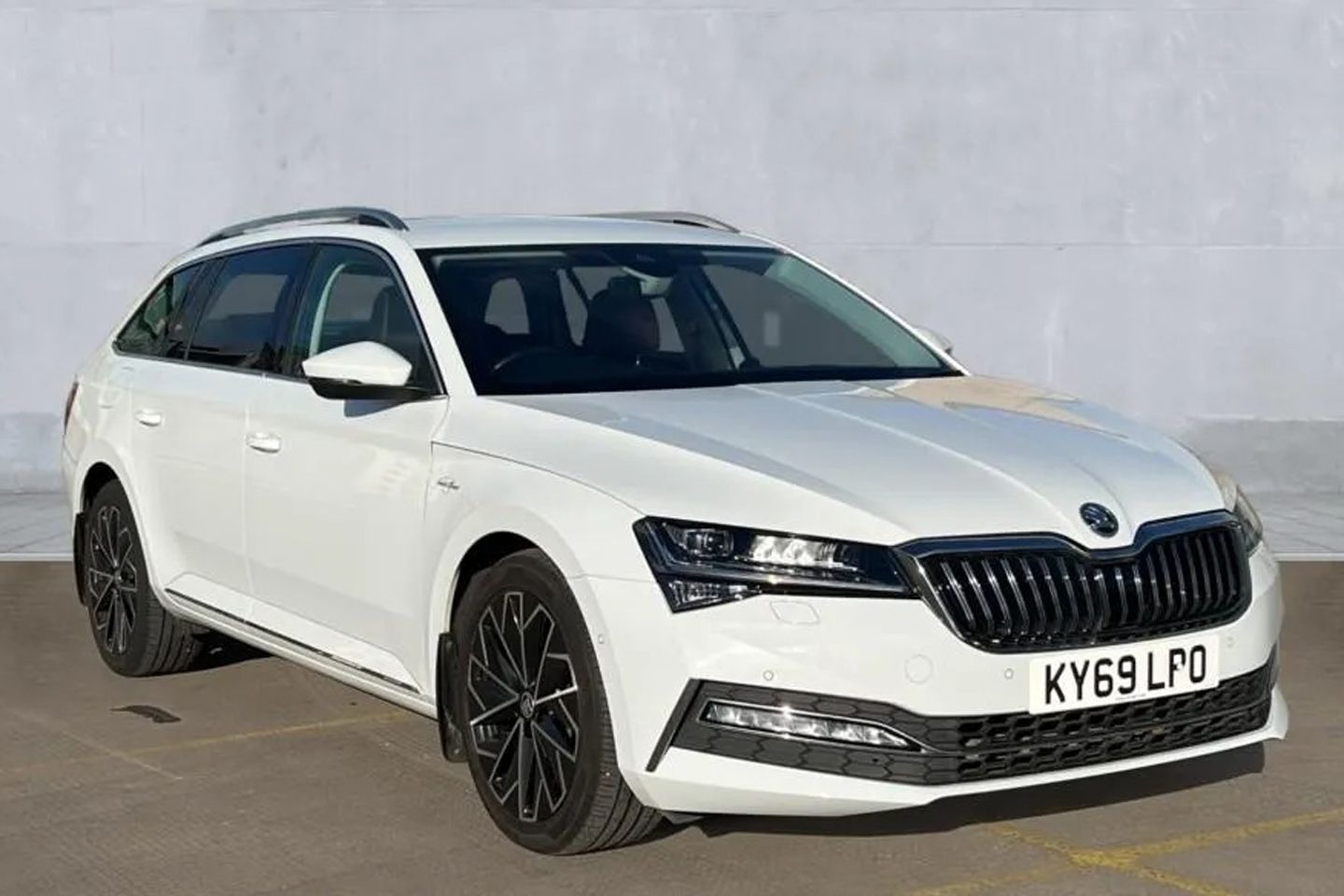 Skoda Superb 2.0 TSI 272, 2019, 17k, £28,950
It's true that many if not most affordable fast estates have something of the 'sensible shoe' about them, but the quickest Superb takes the concept almost to its logical conclusion. The 272hp variant is not the wagon to buy if you want to smoke hot hatch owners; it's too lazy and wantonly marshmallowy for that. But it's huge and hugely likeable, and is pleasantly anonymous in a way that most thrusting fast estates are not. Which means you can buy one without drawing any unwanted attention. Especially in Laurin + Klement trim, which sets aside the usual Sportline tinsel in favour of flagship-grade ambience. You won't want for comfort or toys. Body control at an apex, possibly – but that's what the rest of this list is for.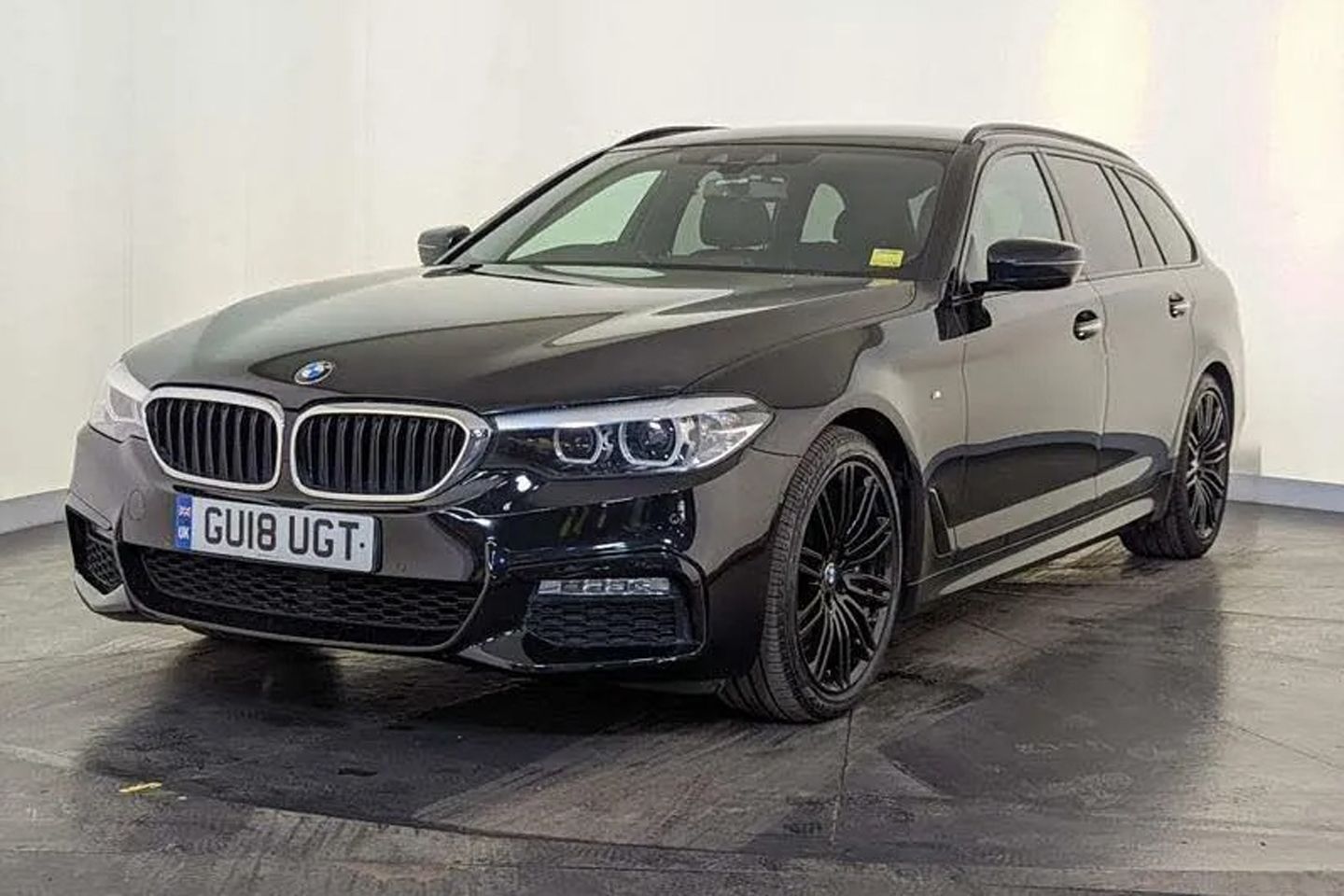 BMW 540i xDrive Touring, 2018, 69k, £26,500 
Another one from the subtle but supremely effective school, the BMW 540i arguably doesn't get the attention it deserves. It lacks the M Performance billing that the smaller 340i gets with the same engine, and isn't as trendy as the X3 and X4 SUVs that also employ the 3.0-litre B58 straight six. All the better, then, for minimum fuss and maximum utility; with 340hp and 369lb ft, a 540i will reach 62mph in 5.1 seconds. And with the seats down, there's an enormous 1,700 litres of boot space. Talk about the best of both worlds. That's without mentioning how well-sorted the xDrive system is. Like the AMG, this BMW is quite sombrely specced, but most G31 540is are still above budget. This one, thanks to almost 70,000 miles, is £3,500 under. That'll easily cover getting the wheels silver, at least.